Welcome to the RonaldReagan.com Forums.

You are currently viewing our boards as a guest which gives you limited access to view most discussions and access our other features. By joining our free community you will have access to post topics, communicate privately with other members (PM), respond to polls, upload content and access many other special features. Registration is fast, simple and absolutely free so please, join our community today!

If you have any problems with the registration process or your account login, please contact contact us.
| | |
| --- | --- |
| NPD Obama | |
Dubya's Domain (Current Events & News Forum)
A Current Events Forum Dedicated To Our 43rd President - George W. Bush.
05-14-2009, 03:39 AM
NPD Obama
---


Well we were warned back in August 2008:
Barack Obama - Narcissist or Merely Narcissistic?
Quote:
Barack Obama appears to be a narcissist. Granted, only a qualified mental health diagnostician can determine whether someone suffers from Narcissistic Personality Disorder (NPD) and this, following lengthy tests and personal interviews. But, in the absence of access to Barack Obama, one has to rely on his overt performance and on testimonies by his closest, nearest and dearest.

Narcissistic leaders are nefarious and their effects pernicious. They are subtle, refined, socially-adept, manipulative, possessed of thespian skills, and convincing. Both types equally lack empathy and are ruthless and relentless or driven.
Sound all to familiar? See the article for a lot more familiar things such as:
- "
Obama already sees himself as president because he is firmly convinced that his dreams, thoughts, and wishes affect reality
",
- "Have a messianic-cosmic vision of himself and his life and his "mission",
- "Pathological narcissism is the art of deception. The narcissist projects a False Self and manages all his social interactions through this concocted fictional construct."
In the next issue of Whistle Blower:
Narcissist in Chief
Quote:
He may be the most mysterious and secretive president in American history.

Though inexperienced and arguably unqualified for the presidency, he mesmerized the entire establishment press and more than half of voters, many regarding him nothing short of a political messiah. Though he can barely speak publicly without a teleprompter, he's praised as a transcendent communicator. Though his voting record is extreme left, he portrays himself as a pragmatic centrist.

But beyond Obama's political ideology, many Americans are troubled also by his strange personality attributes: He greatly exaggerates his achievements, expects constant praise and admiration, believes he's special, doesn't appear to concern himself with other people's feelings, expresses disdain for those he feels are inferior, sets unrealistic goals, appears as tough-minded and unemotional, and other qualities – all of which are textbook symptoms of Narcissistic Personality Disorder.
Quote:
Radio giant Rush Limbaugh said of Obama recently: "He's supremely narcissistic … This is all about him. This has nothing to do with the country. It has nothing to do with our way of life. Every aspect of his presidency is about building him up, making him appear to be savior, messiah …"
President Obama: Narcissist in Chief
Quote:
Charles Krauthammer may really be onto something here in understanding the un-American behavior of our own American president Barack Obama. (see video below)
Krauthammer points out the fact that, unlike most presidents, Barack Obama refuses to defend his own country against any attacks made on it by some of the most notorious thugs in the world.

Who could imagine President Reagan or either of the President Bushes not defending their country against the anti-American rantings of people like Hugo Chavez and Daniel Ortega?
Obama responded to Ortega's recent anti-American diatribe with "I'm grateful that President Ortega did not blame me for the things that occurred when I was three months old."
_
The following article on the relationship between Narcissist and Women eludes to Narcissist's hang-ups with "privacy".
Narcissists and Women
Quote:
Even worse, the narcissist is likely to be a misogynist. He regards women as a direct threat to his uniqueness, a potential for degradation. To him they are the conformity agents of society, the domesticating whips. Through homemaking, child rearing and the assumption of long term consumer credits (and mortgages) - they are likely to reduce the narcissist to a Common Man, his horror. Women represent an invasion of the narcissist's privacy, unmasking his defence mechanisms by "X-raying" his soul (the narcissist attributes unearthly powers of penetration to women).
Quote:
This is the old fear of intimacy. These are the old phobias: of being controlled, of being assimilated, of losing control, of being hurt, of being vulnerable. This is the deep-rooted feeling of emotional inadequacy. The narcissist believes that, upon closer scrutiny, he will be found lacking emotionally and, thus, unlovable. This last belief is a private case of a more general phenomenon: the narcissist's "Con-Artist Effect". The narcissist feels that he is nothing but one big fake and that an objective and thorough look is bound to discover this. The narcissist is the chameleon-like "Zelig" - everything to everyone, no one to himself.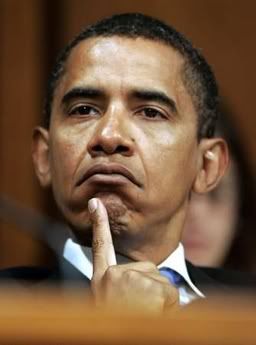 __________________


Currently Active Users Viewing This Thread: 1

(0 members and 1 guests)
| | |
| --- | --- |
| Posting Rules | |
All times are GMT -3. The time now is
03:17 AM
.
Powered by vBulletin
Copyright ©2000 - 2013, Jelsoft Enterprises Ltd.
RonaldReagan.com
is the property of Techsure LLC ©1996-2008