Welcome to the RonaldReagan.com Forums.

You are currently viewing our boards as a guest which gives you limited access to view most discussions and access our other features. By joining our free community you will have access to post topics, communicate privately with other members (PM), respond to polls, upload content and access many other special features. Registration is fast, simple and absolutely free so please, join our community today!

If you have any problems with the registration process or your account login, please contact contact us.
| | |
| --- | --- |
| Payrolls Surge, Unemployment Dips | |
Kudlow on Capitalism
Economic Forum Headed up by Chief CNBC Economist Lawrence Kudlow
05-07-2004, 05:03 PM
| | | | |
| --- | --- | --- | --- |
| | Administrator | | |
---
Quote:
<APPLET CODE="NewsTicker.class" CODEBASE="http://ticker.ap.org/ticker5" WIDTH="750" HEIGHT="18" ALT="UpToTheMinuteNews" ALIGN="top">
<PARAM NAME="copyright" VALUE="Detlef Beyer">
<PARAM NAME="offh" VALUE="740">
<PARAM NAME="offv" VALUE="18">
<PARAM NAME="imgh" VALUE="10">
<PARAM NAME="imgv" VALUE="5">
<PARAM NAME="imghb" VALUE="2">
<PARAM NAME="imgvb" VALUE="0">
<PARAM NAME="size" VALUE="12">
<PARAM NAME="style" VALUE="BOLD">
<PARAM NAME="font" VALUE="Times">
<PARAM NAME="spot" VALUE="yes">
<PARAM NAME="lines" VALUE="1">
<PARAM NAME="pause" VALUE="0">
<PARAM NAME="animtype" VALUE="13">
<PARAM NAME="debug" VALUE="no">
<PARAM NAME="gifon" VALUE="no">
<PARAM NAME="ranstart" VALUE="no">
<PARAM NAME="path" VALUE="http://ticker.ap.org/ticker5/txt/ticker.txt">
<PARAM NAME="background" VALUE="000000">
<PARAM NAME="textcolor" VALUE="00ff00">
<PARAM NAME="spotcolor" VALUE="ffcc33">
<PARAM NAME="reload" VALUE="yes">
<PARAM NAME="speed" VALUE="3.0">
<PARAM NAME="break" VALUE="no">


</APPLET>
<h2><font color=#003399>Payrolls Surge, Unemployment Dips</font></h2>

WASHINGTON --- Employers added 288,000 jobs to their payrolls in April as the nation's unemployment rate slipped to 5.6 percent, reinforcing hopes for a sustained turnaround in the jobs market that had lagged for so long.

Payrolls have risen now for eight straight months, with 867,000 new jobs created so far this year, the Labor Department (search) reported Friday.

The strengthening jobs market comes just in time to aid President Bush's re-election efforts, which were in question a few months ago based on his economic record.

"I'm officially declaring the jobless recovery dead," said Ken Mayland, president of ClearView Economics.

"I don't think these two months of big increases are a flash in pan," Mayland said of April's job growth and the revised 337,000 new jobs in March.

In the report, hiring was widespread last month, with the service sector leading the way.

In that category, gains were in employment services, including temporary help firms, services to buildings and dwellings, management and technical consulting services and architectural and engineering services.

Based on Labor Department revisions, the manufacturing sector added jobs for three straight months, including 21,000 in April.

For the year, manufacturing payrolls are up by 27,000 overall.

The U.S. unemployment rate (search) fell 0.1 percentage point to 5.6 percent last month, after reaching a high of 6.3 percent in June 2003 during the economic slowdown.

Revisions to payrolls also showed a stronger jobs market than previously reported.

April's showing surprised analysts, who had expected payrolls of about 180,000 to 200,000.


Full Article <font color="red"><u>Here</u></font>
05-07-2004, 08:50 PM
| | | | |
| --- | --- | --- | --- |
| | Administrator | | |
This is excellent news!! Doesn't seem to be receiving the press it deserves.
__________________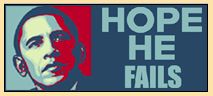 *
*Stolen from AnthonyR on 5/21/09
"Socialism is a philosophy of failure, the creed of ignorance and the gospel of envy." Winston Churchill
"The problem with socialism is that eventually you run out of other people's money," Margaret Thatcher
Currently Active Users Viewing This Thread: 1

(0 members and 1 guests)
| | |
| --- | --- |
| Posting Rules | |
All times are GMT -3. The time now is
04:00 AM
.
Powered by vBulletin
Copyright ©2000 - 2013, Jelsoft Enterprises Ltd.
RonaldReagan.com
is the property of Techsure LLC ©1996-2008