NEW YORK (Reuters) - New York Yankees manager Joe Torre has signed a three-year contract extension, the Major League Baseball team said on Friday.
Torre, who has led the Yankees to four World Series titles in his eight years in charge, is in the final year of a three-year deal he signed after the 2001 World Series.
The 63-year-old has also agreed a six-year contract to act as team advisor when his reign as skipper ends in 2007.
The Yankees have not won the World Series since 2000, and last season cracks appeared in the relationship between Torre and owner George Steinbrenner.
Torre even stated last December he would not seek an extension.
Full Article Here
<font color="purple" c>This makes me very happy!</font c>
[img]smile.gif[/img]
__________________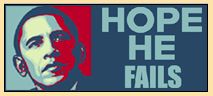 *
*Stolen from AnthonyR on 5/21/09
"Socialism is a philosophy of failure, the creed of ignorance and the gospel of envy." Winston Churchill
"The problem with socialism is that eventually you run out of other people's money," Margaret Thatcher